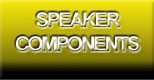 Gold Sound FOCAL Page
COLOR: white;all made in France, 8 ohm, have 1" aluminum-magnesium dome tweeters, very limited quantities, no shipping 705 BOOKSHELF, list $550, demo $469/pair. ABSOLUTE SOUND RECOMMENDED, Focal's most affordable speaker, 25-100W/ch, 5.25" polyglass woofer, 12x7.6x10", 57-28k, 89db 905 BOOKSHELF, list $1230, demo $849/pair with a free Yamaha 215 subwoofer. 5.25" flax woofer, 25-100W/ch, 12x7.6x10", 52-28k, 89db 906 BOOKSHELF, list $1500, new, $1249/pair. 6.5" flax woofer, 25-120W/ch, 15x9x10", 47-28k, 89db.5
FOCAL 700 SPEAKERS

"Focal speakers start from the popular $549 bookshelf 705. Focal developed a new tweeter with a suspension system previously found exclusively in the Utopia series. The speaker parts are all made in France. We were big fans of the original Chorus series & expect great sound at affordable prices from the new models." ABSOLUTE SOUND

Focal speakers have higher efficiency, plus deeper bass than many competitors. Almost every Focal speaker has 90db or more efficiency. Some new B&W speakers are only 84db efficient. Most Focals are 4 to 5 times more efficient.


pr

FOCAL ARIA SPEAKERS
The $1500 Focal 906 bookshelf has higher efficiency, 10hz deeper bass & is under half the height of a B&W for $400 more. The Focal 906 bookshelf speaker has 35 hz deeper bass response & is smaller than a Klipsch for $1,000 more.

ABSOLUTE SOUND praises the new Focal Aria 906 - "Terrific; it just gets music right & does so for a song."



At RMAF We stock the Focal 905 and 906 bookshelf & speakers. The 906, $1500/pair, is called "Terrific" by ABSOLUTE SOUND. We have limited quantities on sale; see above.

People have traded in late model B&W, Paradigm & Klipsch towers for new Focal bookshelf speakers. All 900 Focal Aria line feature all new, better sounding drivers with flax-cone woofers & midranges, plus new aluminum-magnesium tweeters, reducing distortion by 50%. You can use solid state amps or tube amps, like our 35W/ch Prima Luna amps. The Arias have sleek, attractive styling with black lacquer, walnut & gloss white finishes.






THE FOCAL COMPANY



"Founded in 1979, Focal is one of audio's success stories. The company has expanded to over 250 workers & exports to 160+ countries. All Focal products are engineered in France; only a few lower priced multimedia models & headphones are assembled in the Far East." STEREOPHILE

.

"Two of Europe's most successful high-end audio brands, Focal & Naim, are joining forces. With annual earnings of $82 million & more than 300 employees, Focal will automatically become a European hi-fi leader in terms of sales & resources." STEREOPHILE

Gold Sound is Colorado's only dealer displaying 5 Focal bookshelf models, 6 Focal tower models, plus Focal subwoofer & center channel speakers, including from the Chorus, Aria & Electra series. The Chorus are Focal's most affordable line. The Aria speakers feature flax W composite sandwich speaker cones. These cones excel in all three essential speaker cone qualities simultaneously:

1] Low mass, for quicker transient response.
2] High internal damping, to avoid sound coloration.
3] High rigidity, for better bass & less distortion.


Focal invented the W cones for their state of the art $190,000 Grand Utopia, often called the world's best speaker.

The following is from STEREOPHILE, "The ideal cone material is stiff so the cone acts as a piston over a wide frequency range. Piston behavior is especially important for low distortion bass. Low mass allows quick transient acceleration for the best fine detail reproduction. Internal damping quiets any cone ringing, which colors the sound. The W cones optimize the balance of stiffness, low mass & self-damping. W drivers are made largely by hand. Every production stage involves precise, exacting work. Today's top-of-the-line Focal tweeters are beryllium - one of the rarest & most expensive of metals. Beryllium is 7 times more rigid than titanium or aluminum. [This] tweeter [is] only a few molecules thick & weighs a mere 0.02 gram. Focal delivers real consumer benefits."

"Every Focal driver is measured & listened to. [By designing & building all their drivers] you can customize drivers for each particular model, adjusting cone thickness to achieve the desired frequency response without resorting to a complex crossover [which hurts phase response, efficiency, etc.] The result is cleaner, clearer sound & improved efficiency." Focal speakers efficiency is usually over 90db.


High efficiency gives you more volume & less distortion. Most other speakers are at least 3db less efficient. This 3db is double the power, or the difference between a 100W & 200W amp. A 90db efficient Focal speaker is twice as loud as a 87 db speaker & four times louder than an 84db speaker with the same wattage input. This efficiency saves you money. Less powerful amps can play as loud. Your current amp will sound cleaner, since it will run at a lower power level with less distortion.

"Since 1980, Focal has been a driving force in high-end speaker design, developing many driver technologies, earning 30 patents. Unlike [most] speakers who use drivers from one supplier & enclosures from another, Focal makes almost all its speaker components. For most of its 35 years, Focal's main business was supplying drivers to the world's great high-end speakers [including Wilson Audio, whose founder, Dave Wilson, praised Focal tweeters' sensitivity, dynamic contrast, transient attack & power handling.] ABSOLUTE SOUND

"On one tweeter production line, which can build 25,000 tweeters a month, aluminum-magnesium alloy specially formulated for Focal is cut into squares & impressed with the dome structure. The domes are trimmed to a round shape & mounted. A worker hand glues the voice coil to the dome. Another worker adds the motor assembly. This is high-precision work - the voice coil must be perfectly centered. The tweeter works correctly only with a precise amount of glue. Focal designed & built these precision machines. Every driver is individually tested by specialized software-controlled technology looking for tiny physical defects invisible to the naked eye. Focal has refined driver-building for over 30 years. The tweeter builders have 15 years of experience." ABSOLUTE SOUND "The R&D lab, housed in a separate building, features Europe's largest anechoic chamber. I'm always interested in the ratio of engineers to sales staff; it gives you an idea if a company is engineering driven or market-driven. In Focal, R&D was far larger than the sales department. Driver & cabinet factories are high quality. Every worker can stop the line & reject a part. Employees are rewarded for a low failure rate & have profit sharing. Most cabinet factory employees have been building speaker cabinets for most of their lives."
"Focal is immensely proud that they design & build speaker drivers, cabinets & complete systems in France. Many companies have lost touch with manufacturing due to outsourcing to inexpensive overseas production. They become little more than marketers. Focal stressed that its raison d'etre is innovation & high quality; without these values it could no longer differentiate itself from other manufacturers. Focal plans to be around at least another 30 years & from what l saw, its best days are ahead of it."

FOCAL on DISPLAY

BOOKSHELF SPEAKERS:
CHORUS 705, 706
ARIA 905, 906

/FONT>CENTER SPEAKER:
CHORUS 700CC

SUBWOOFER: SW700



FOCAL REVIEWS




705, Bookshelf, $549/pair, Similar to 706, below "with a little less bass extension & output," ABSOLUTE SOUND EDITOR'S CHOICE


905 Bookshelf, $999/pair "The midrange was rich & accurate. Music's tones characterized by richness & precision. Unbeatable ratio between musical sound quality & price."

STEREO TIMES

906 Bookshelf, $1500/pair "Vivid, fast, vibrant & dynamically engaging. Imaging is well focused & the soundstage is broad & unbroken. Commanding prescence; bass was rich & extended ; ideal combination of warmth, articulation & harmonic bloom. The explosive textures & tonal colors were exhilirating. The Aria 906 just gets music right & does so for a song."

ABSOLUTE SOUND

"The 906 is capable of resolving detail that other speakers simply cannot find & manages to do this without losing sight of the performance as a whole."

AV FORUMS





FONT> 12/7/18

.