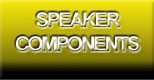 WHARFEDALE SALE!!!


5 year parts / labor warranty
10.mx, 10"Sub, 150W,
list $600, now $349

WHARFEDALE Centers


10cc, 120W,
list $250; now $149/ea
[2]4" & 1" silk dome tweeter

10CM, 200W,
list $450, now $299
[2]6.5", 2" silk dome midrange & 1" silk dome tweeter WHARFEDALE SPEAKERS

Since 1932 Wharfedale has made quality, high value speakers. Wharfedale is one of the world's oldest & most respected speaker maufacturers. They're exceptional values, outperforming others many times their low cost. They have Kevlar fiber cones, die cast frames, phase plugs, silk dome tweeters & curved cabinets. Wharfedale makes every part themselves, including every woofer, midrange, tweeter, cabinet part & even crossover parts. Almost no other companies do this.

Wharfedale's Diamond 10 series have won several awards from U.S. & European magazines. After seeing & hearing these new speakers, customers reguarly think that they must sell for much more than their actual price.

People love our Wharfedale speakers. We just received the following from a customer from the University of Pittsburgh:

We want to thank you so much. We are VERY pleased with the speakers & the quality of sound. We've experimented & tried a variety of different types of music. We couldn't be happier!

The cabinets have four layers of varying density to lessen standing waves. Wharfedale woofers have a diamond pattern butyl rubber surround to reduce internal resonances & gold banana jacks.

HOME THEATER loved the mini system & named it "TOP PICK" above more expensive models. "They make an excellent first impression. They're made of MDF [multidensity fiberboard], not molded plastic as in similar products. High gloss curved side panels enhance the leather-like black vinyl finish. Sweetness from the fabric-domed tweeters; voice was warm, supple, human & believable. These speakers are beautifully designed & can navigate the subtleties of recordings & movie soundtracks. Wharfedale [is] really doing it right."

This system is reduced to $649 for all six pieces: four satellites, a center & a sub. The 6 speakers' toatl list price is almost $1000. The satellites & center easily hang on the wall. Though only , they use 3" aluminum drivers with butyl rubber surrounds, plus fabric dome tweeters.

Wharfedale has received PRODUCT OF THE YEAR AWARDS, for bookshelfs, subs & floor-standing speakers. PERFECT VISION calls Wharfedale "Best of Show" & "costs half of what you'd expect". Reviewers exclaim, "HI-FI BARGAIN of the YEAR, absolute steal; sensational; superb".

"Wharfedale is made in one of the largest - if not the largest - vertically integrated speaker manufacturing in the world, meaning the plant produces every single part of the speaker, right down to the wood pulp from which the MDF speaker enclosure is made." ABSOLUTE SOUND 4/11

"Wharfedale is one of the most storied names in high-end audio, beginning in 1932 in England. In their factory, the designer is virtually omnipotent. He doesn't use any off-the-shelf parts, or wait 6 months to have a part custom-made. The on-site tool & die shop makes parts for him & he can redesign them as often as he wants, giving him power over every Wharfedale part. It lets him put in high quality parts at a fraction of its costs elsewhere. You get better sound, because their designers have long pedigrees & good ears. It means you get unbeatable value." HOME THEATER

WHARFEDALE on display includes:

DIAMOND Speakers:
Centers: 10CC & 10CM


WHARFEDALE REVIEWS

Achromatic WAS1, $649, for 4 satellites, center & subwoofer, TOP-PICK over more expensive JBL [$1746 & $2124], Klipsch [$2396], NHT [$1294], Mordaunt-Short [$1470 & $2134] & more. "Beautifully designed & can navigate the subtleties of recordings & movie soundtracks; really doing it right." HOME THEATER BUYING GUIDE



This Page Last Updated: 1/4/16

.